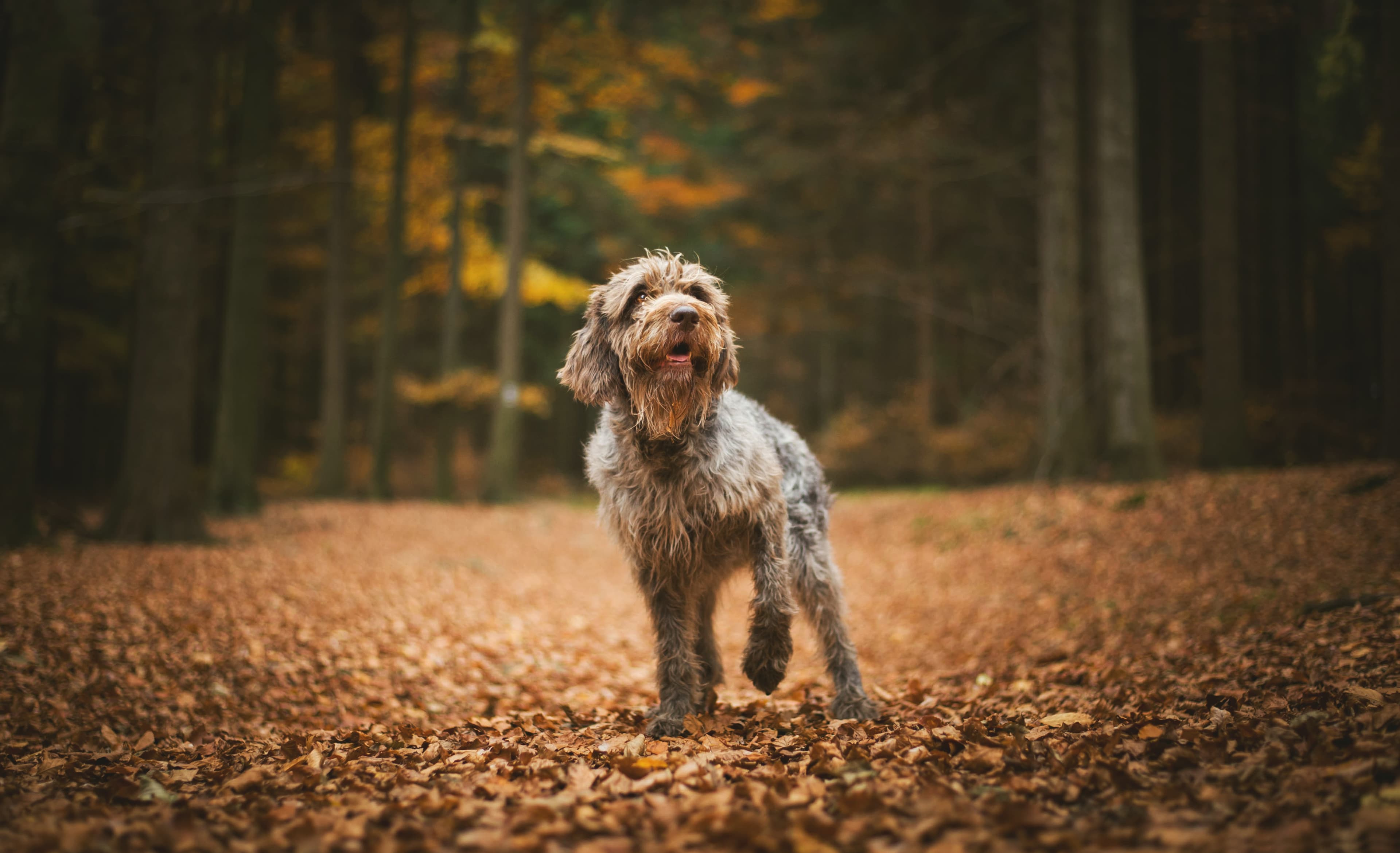 Compare dog insurance prices - find the best policy for your dog
Your dog deserves the best protection. That's why we at Lassie have gathered everything you need to know about our affordable dog insurance policies. Compare prices and conditions to find the best policy for you and your dog.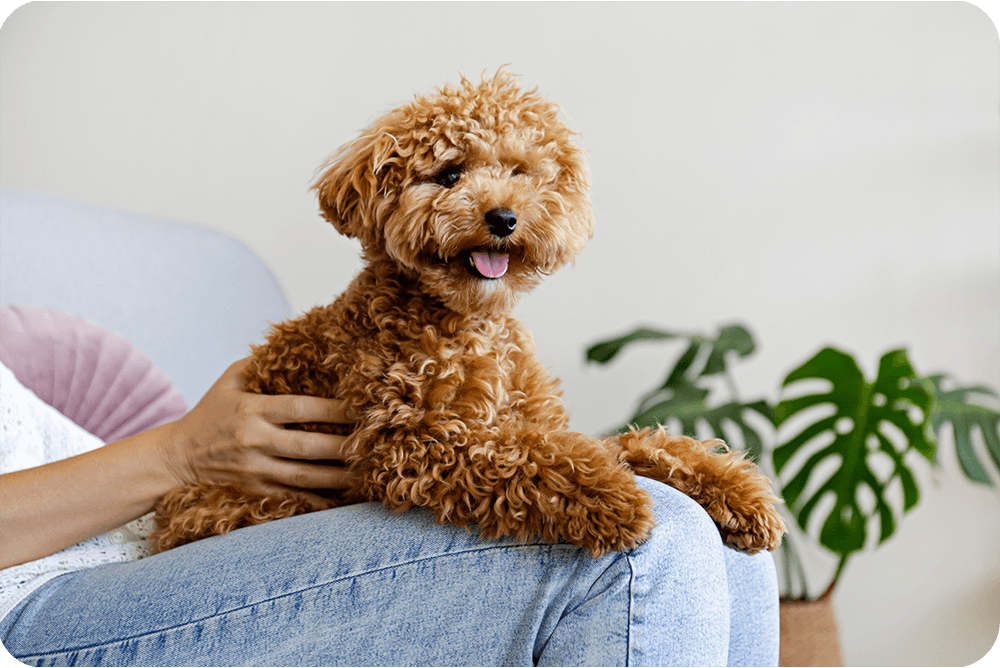 Price of your dog insurance
Wondering how much it costs to insure your furry friend? The answer is: it depends. Age, breed, health and risk factors can affect your price. But with our different dog insurance policies, you can easily find the one that suits your dog best. We also list what is included and what options you can choose.
Protect your dog and your wallet - with the perfect dog insurance policy.
With us at Lassie, you as a dog owner can influence your price. By using our app and working preventively for your dog's health, you can influence the price of your dog insurance by up to SEK 500 per insurance year.
Everything about your dog insurance in your phone
Learn how to prevent injuries and illnesses in your dog
Take courses in the app and get up to 250 SEK discount on your insurance every year
Submit your claims digitally for quick payout
Free calls and advice from veterinarians online with FirstVet
Invite your friends and reduce your price to 0 kr
Mini, Medium or Large? Compare prices and coverage

Here is more information on 3 different pet insurance products with different coverage levels and prices.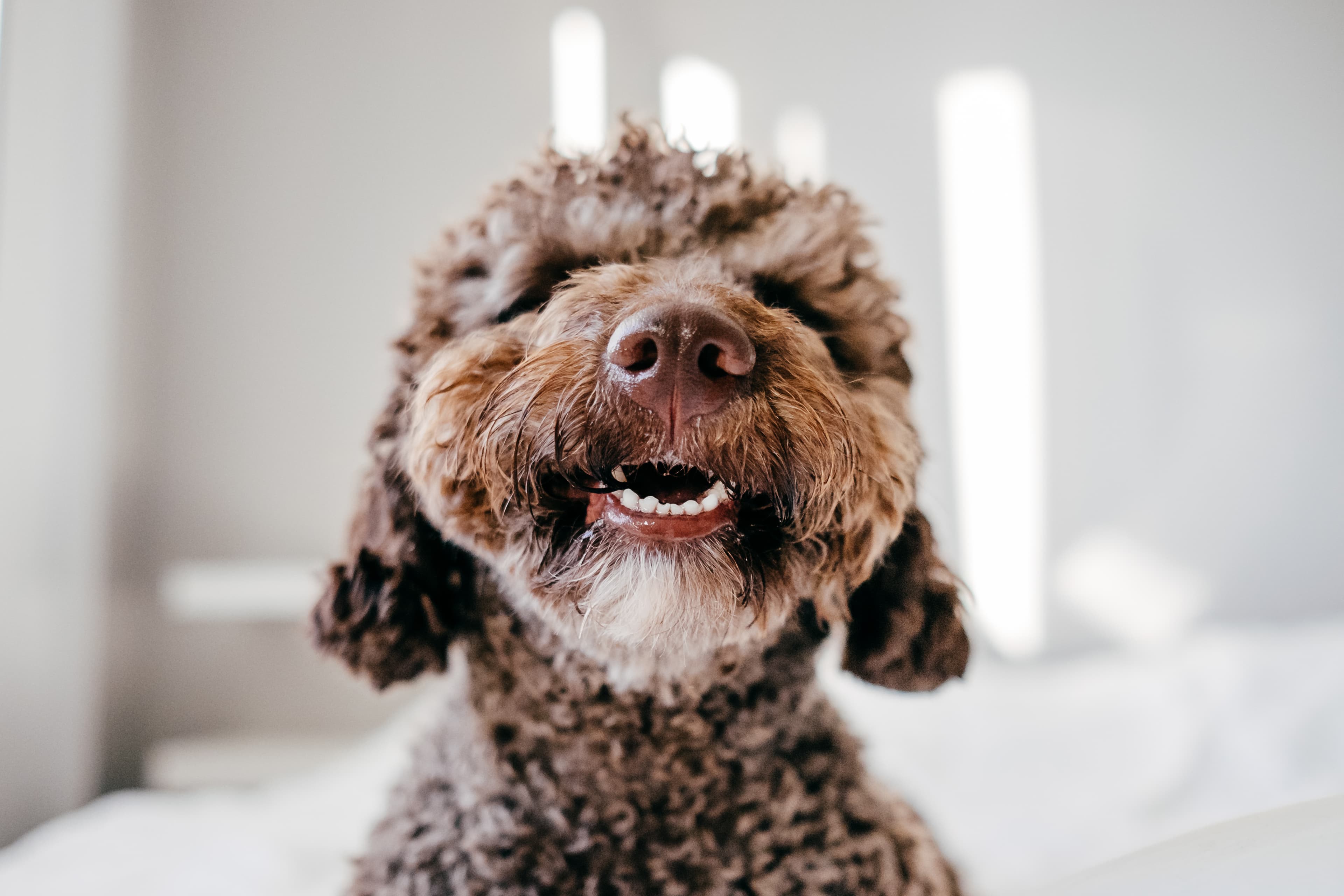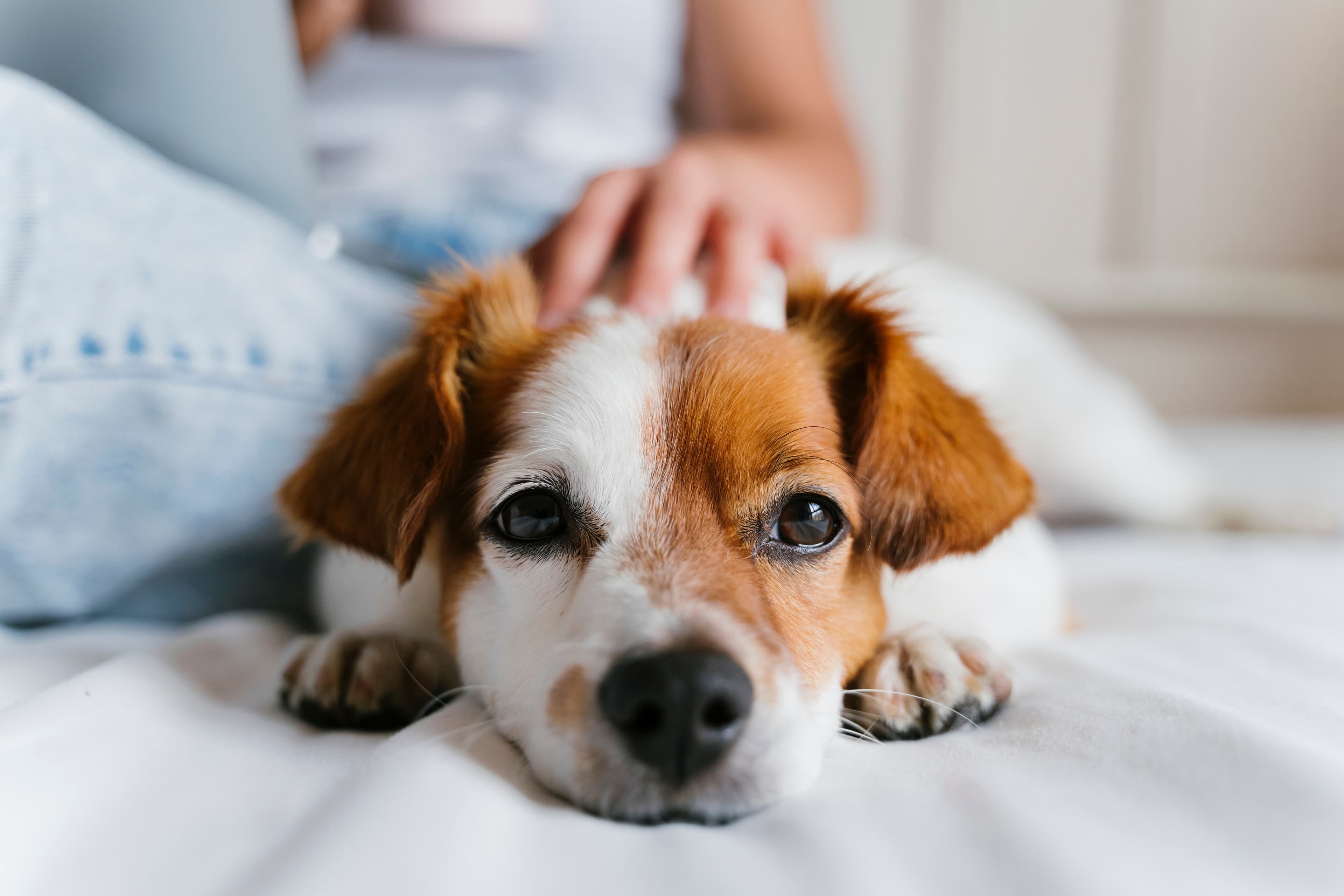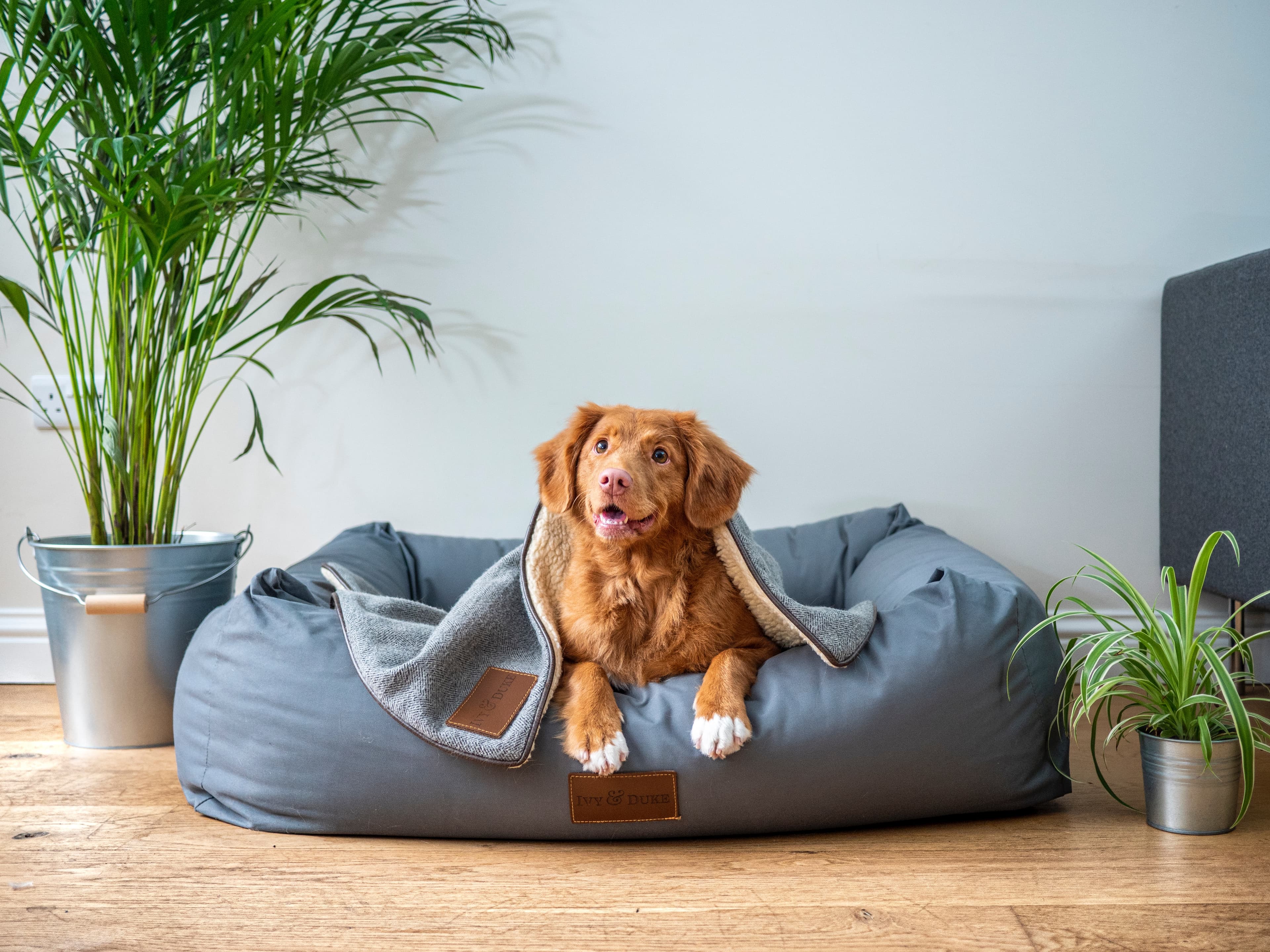 What's included in the insurance?
Here you can compare dog insurance. Our dog insurance covers veterinary care in case of injury or illness up to a certain amount each year. In addition to reimbursement for veterinary care, you can also add life insurance for dogs to any of our insurance packages.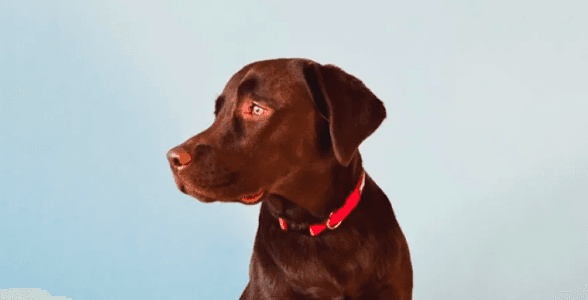 Mini
Up to this amount, the insurance covers veterinary care for accidents and illness per year. Veterinary care covers the entire life of the dog or cat.
Life insurance is optional and can be added to your policy. It is paid out if your dog or cat dies as a result of an injury or illness.
Hidden defects are included if your puppy/kitten was examined by a veterinarian before 120 days of age and has been continuously insured for veterinary care before 120 days of age.
Free veterinary consultations
All Lassie's insurance customers have free digital veterinary care calls.
Covers dental care in the event of an accident such as playing in the woods and FORL/TR (after a waiting period of 12 months).
Free veterinary calls via FirstVet

What do our customers think?
Vanliga frågor om hundförsäkring
What does dog insurance cover?
We offer three different options for dog insurance - Mini, Medium and Large. Life insurance can be added to each package.
Mini: Covers veterinary care costs up to SEK 30 000 per policy year
Medium: Covers veterinary costs up to SEK 60 000 per policy year
Large: Covers veterinary costs of up to 160 000 per policy year (the largest coverage on the market!)
For more information on the different options and what they cover, please see our policy conditions or get a quote.
What does dog insurance cost?
You can easily find your price out on the website or in our app. And don't forget that you can lower your price by up to SEK 500 per insurance year by being active and working proactively with your dog's health in the app. Or that you can decrease it even further with our buddy-discount.
Our larger insurance packages cost more than the smaller ones since they cover more. The size of your deductible will also affect your price.
The price of insurance for dogs is affected by a few different factors. These include the dog's age, breed and gender. The price is also affected by the municipality you live in.
Why should I have dog insurance?
Dog insurance gives you peace of mind for your four-legged best friend as veterinary costs can be very large. With dog insurance, you don't have to bear the entire cost yourself.
Lassie is even the first insurance that rewards you when you give your dog all the conditions for a healthy life. The more you learn, the less you pay. That's what we call a real win-win!
Download our app and we'll help you make the right choice!
If my breeder has another dog insurance, can I choose a dog insurance with Lassie?
You don't have to choose the same puppy insurance as your breeder. If you insure your puppy before it is 120 days old (about 17 weeks), the insurance will apply immediately (no waiting period). However, a Swedish veterinary certificate with no remarks is required. The certificate needs to be maximum 10 days old.
You can insure your puppy from the age of six weeks.
When to buy dog insurance?
It is possible to take out insurance for dogs from the age of 6 weeks and throughout the dog's life.