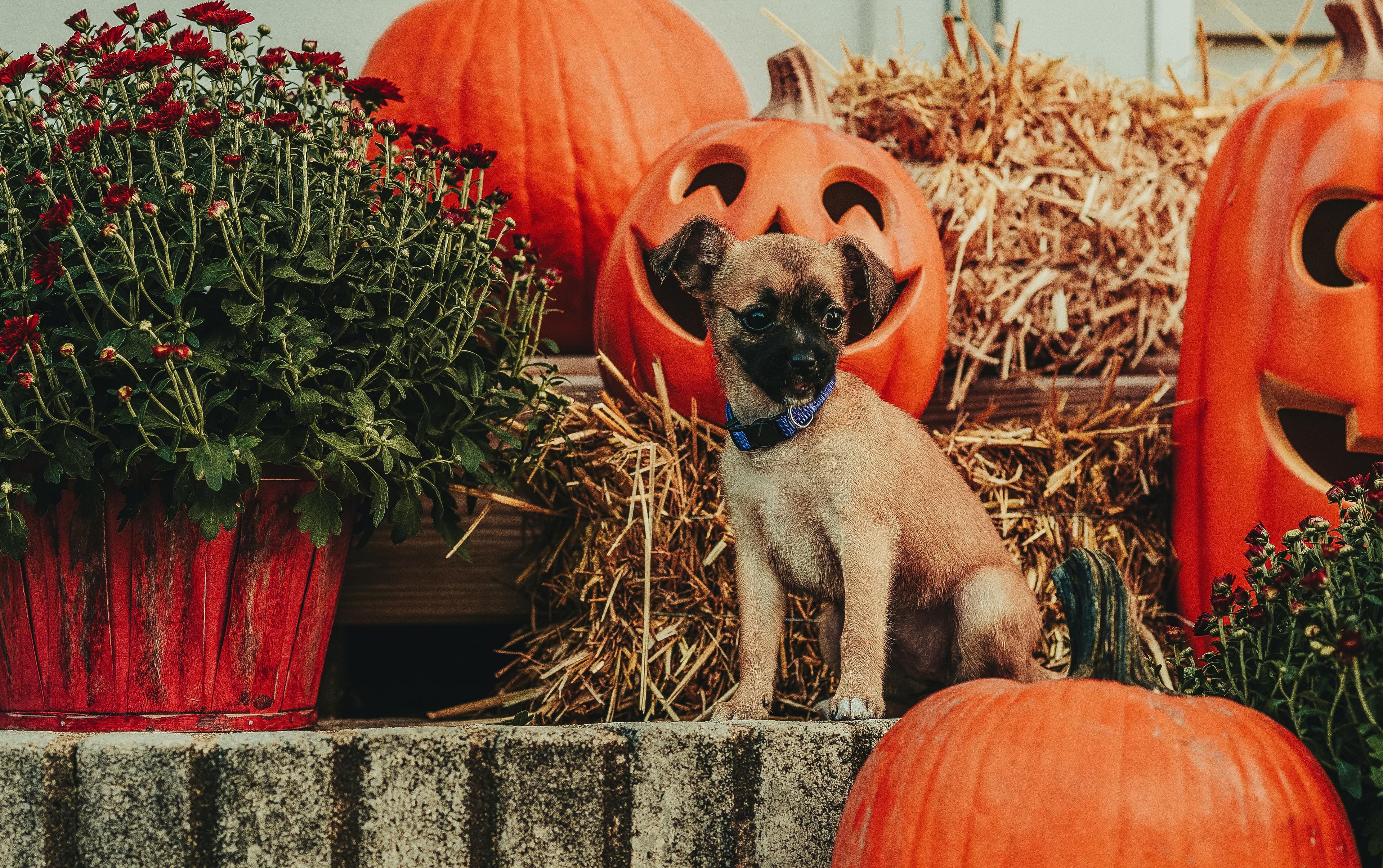 Spoil your best friend with a gift from Lassie. In addition to your discount, you can win spooktacular gifts when you invite 4 or 8 friends to Lassie! Valid only during October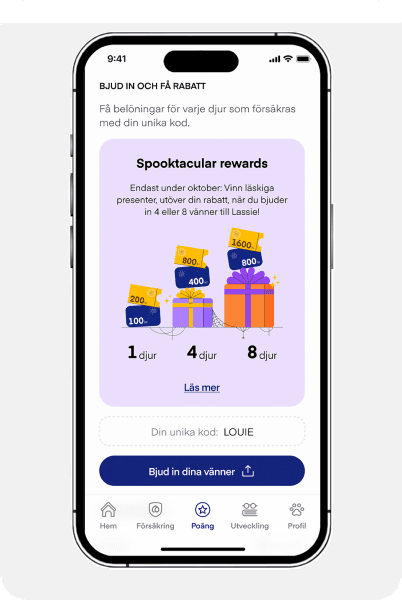 A terrifyingly good offer!
Feeling ready for a great Autumn offer? Join our October challenge and get fantastic surprises for both you and your four-legged friend. Invite your friends and family to the warmth of Lassie, and for each pet you recruit, both you and your friend get 200 SEK discount on your insurance cost. In addition to this, you both will also get 100 SEK to use in our webshop shop.lassie.co. But that's not all: for every four registered friends, you get an extra gift, and for every eight, the surprise is even bigger. You don't want to miss this!