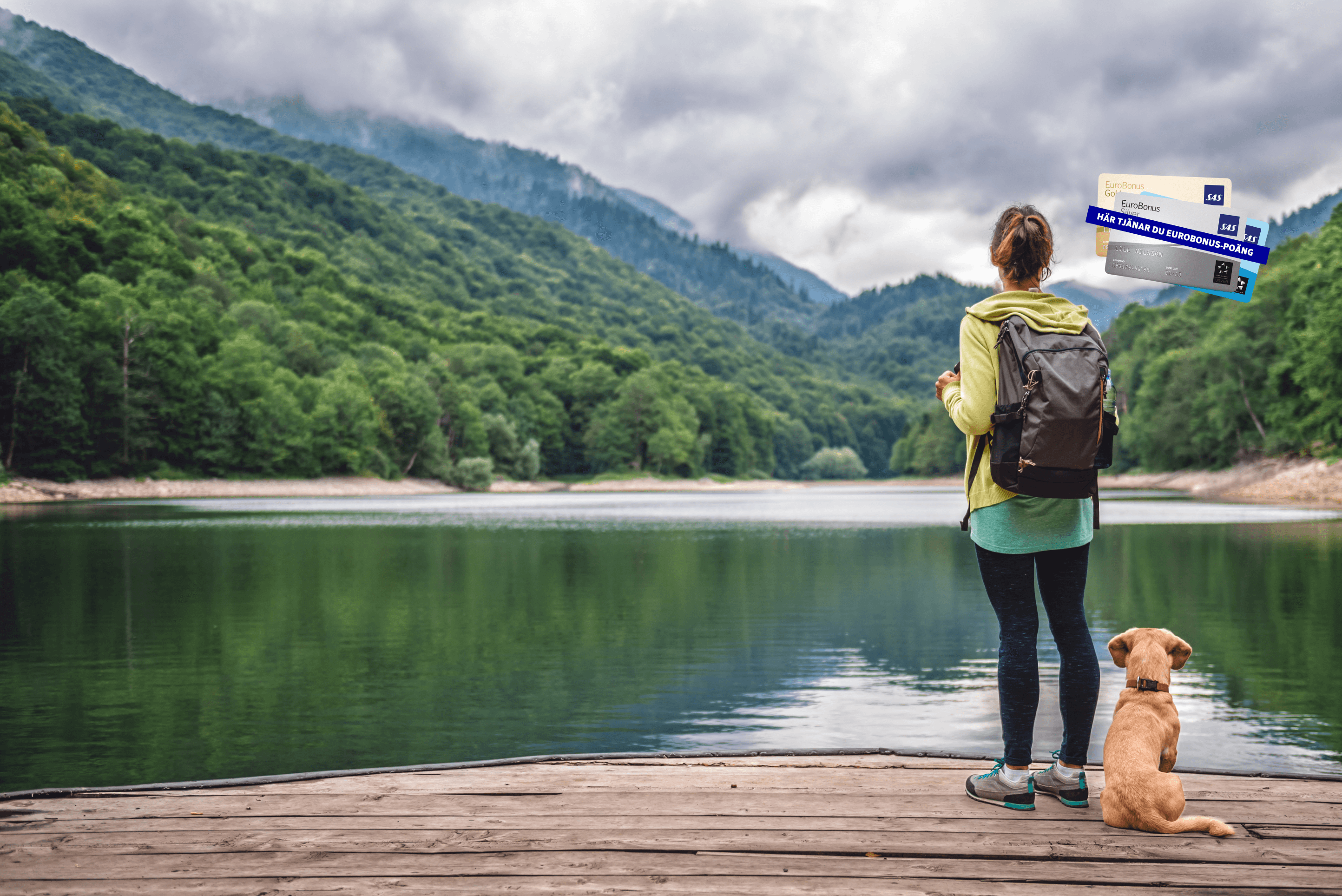 Få 100 EuroBonus extrapoäng för varje 100 kr spenderat hos oss under dina 12 första månader.
Surgery and health insurance rates
Small
A basic protection for veterinary care.
Amount of compensation
30 000 kr / year
Medium
All the essentials at a reasonable price
Amount of compensation
60 000 kr / year
Big
Reimburses large healthcare costs
Amount of compensation
160 000 kr / year
How to earn EuroBonus Extra Points
In order to earn EuroBonus extra points, you need to become a EuroBonus member. As a member, you will receive 100 points for every 100 SEK you spend at Lassie. For example, if your insurance costs 200 SEK a month, you will receive 200 points when you pay for your insurance each month. If you pay for your insurance annually instead, you will also earn the Extra Points annually.

Once you have become a member, you will receive a membership number which you will need to quote when you buy your insurance from Lassie. It can take up to 30 days for your points to appear in your EuroBonus account.
How to use EuroBonus Extra Points
You can use your earned EuroBonus extra points from Lassie in several ways on SAS.se. How about booking and paying for flights, hotels, or rental cars with points? Or how about in-flight food and Wi-Fi or products and gift vouchers in the EuroBonus Shop? The options are endless!

To find out more about how EuroBonus works and to book a bonus trip, visit EuroBonus.
Collect points and get a discount
We motivate dog and cat owners to learn more about how to best care for their animals to avoid many of the common injuries that dogs and cats suffer.
All about your insurance right on your mobile
Learn, earn points and lower the cost of insurance
Cancel your insurance at any time
Vomiting and diarrhoea - what you can do yourself!
Our unique puppy guide will help you take care of your new family member in the best possible way. Get tips on everything from everyday obedience to how to how to clip claws and keep your puppy healthy throughout its upbringing.

The Puppy Guide is available via the Lassie app, which can be downloaded for free at App Store or Google Play.
Are you worried about your dog?
With your Lassie insurance you have unlimited calls for advice in case of symptoms or injury. If you are worried about your dog, you can contact FirstVet in the first instance.